Date Night Salmon and Pasta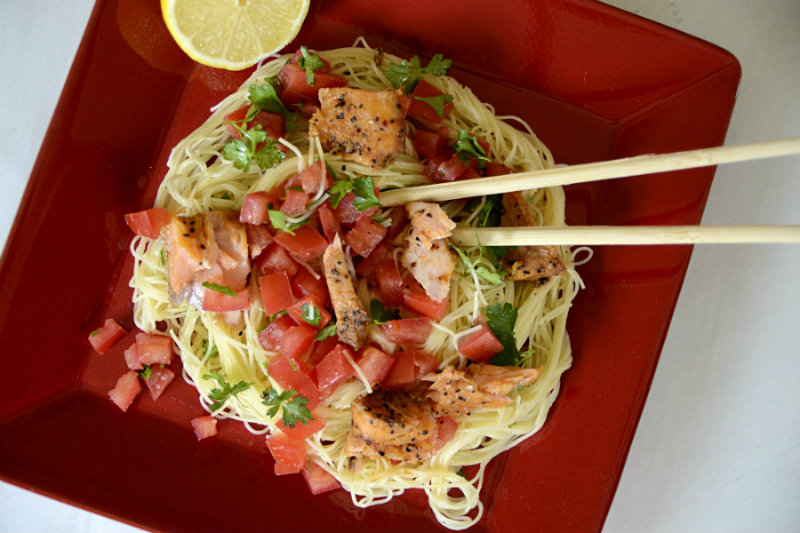 Just in time for tonight!
This salmon dish is so easy. Team this with a great wine and the dessert from my previous post and you have an unforgettable Valentine's dinner.
Cook fresh salmon … see my very first post if you need a little help. Or use that Costco frozen salmon fillet and cook according to the directions.
RECIPE
Pasta for two.
4 Ounces of angel hair pasta
2 Roma tomatoes-seeds and pulp removed and chopped
1/4 Cup chopped parsley or cilantro
1 Tablespoon of fresh lemon juice
Salt and Pepper to taste
2 Tablespoons olive oil-one added to pasta while cooking, the second added to the pasta after cooking
Time cooking of pasta with the salmon. Cook the pasta according to al dente directions. Angel hair cooks very quickly.
Mix all the ingredients into the cooked pasta, add the 1T olive oil first, except the salmon.
Add chunked salmon. Gently mix.
Happy Valentine's!