Strawberry Banana Pineapple Smoothie
Day One Of Our Three Days Of Smoothies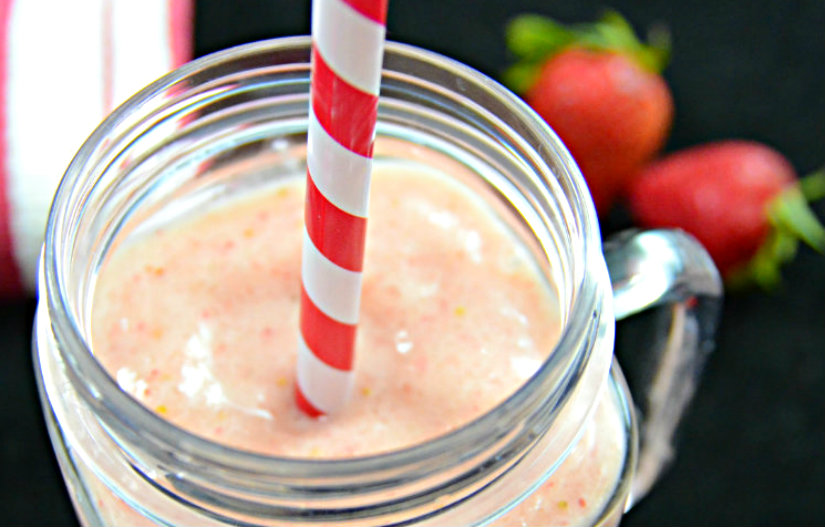 Here's a favorite smoothie! And happens to be vegan too. 
My daughter is here for a visit and we're making her go-to snack … Such an improvement over pseudo-cheese and celery, a creative healthy? snack of the 50's. Sorry mom.
We like it icy … load up the ice! Naturally sweet with fruit and just a little lightly sweetened almond milk. Smoothies are just a delicious nutritious treat.
Recipe
Makes 16 Ounces
In a blender with ice crushing ability place these ingredients:
One banana sliced across every inch
5 Large strawberries-fresh or frozen
1/2 Generous cup of frozen pineapple chunks
1 Generous cup of ice cubes
1/2 Cup slightly sweetened vanilla almond milk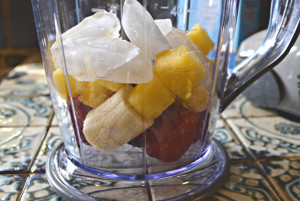 Blend the ingredients until smooth.
This Strawberry Banana Pineapple Smoothie is delish! Max loves it.