Strawberry Sundae Day!
And I'm busy in the kitchen making strawberry sauce right now! See recipes later today. In the meantime, sign up for our Giveaways!
Strawberry Sauce Recipe is so easy and delicious. Take a look!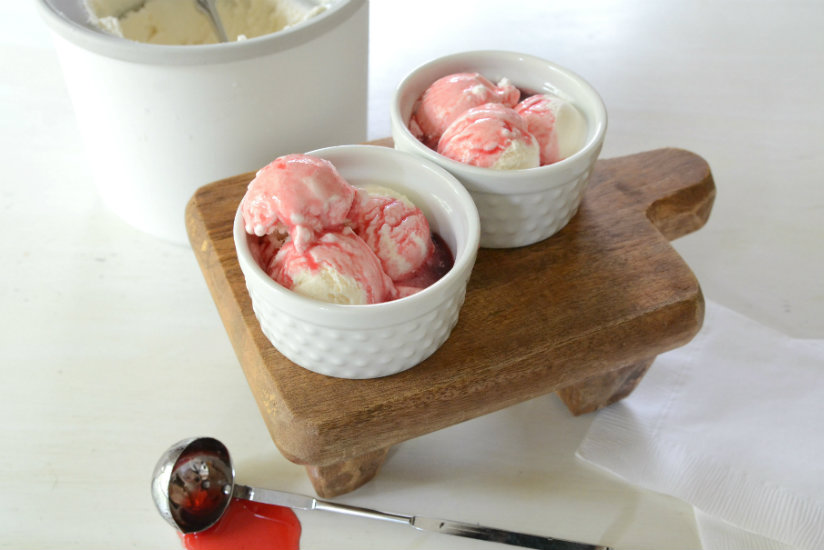 A truly simple recipe for strawberry sauce.
Recipe
Makes about 2 cups.
One pound fresh strawberries-stems removed, washed and cut into pieces, fourths if small berries more pieces if bigger berries
One cup water
One cup sugar
Additional cup strawberries-optional
Put all ingredients, except optional additional cup of berries, into a sauce pan and heat over medium heat until it begins to boil.
Turn heat to maintain a simmer and simmer for 20 minutes.
Pour the contents through a strainer, catching liquid, and mash the fruit lightly to get all liquid out.
Place the liquid into your sauce pan and continue to simmer another 20 minutes until thickened. Keep in mind it will get thicker when it cools.
This is an optional step: You have a choice of whirling the solids caught in the strainer in a blender and then pouring back into the liquid after all simmering is completed … Or instead, roughly chop up a cup of fresh strawberries and add to the syrup after it has cooled. The second method will not keep as long in your refrigerator.
This syrup can be used over desserts like ice cream, cheesecake, spongecake, shortbread … Soo good! Or use it over waffles and pancakes.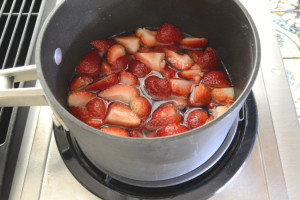 Simmering.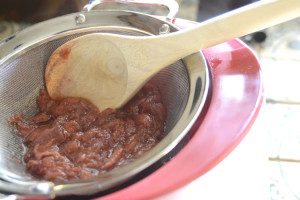 Straining liquid.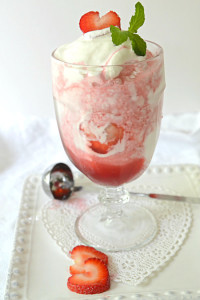 Over my homemade ice cream! Mmm!