Light Vegetarian Black eyed Pea Soup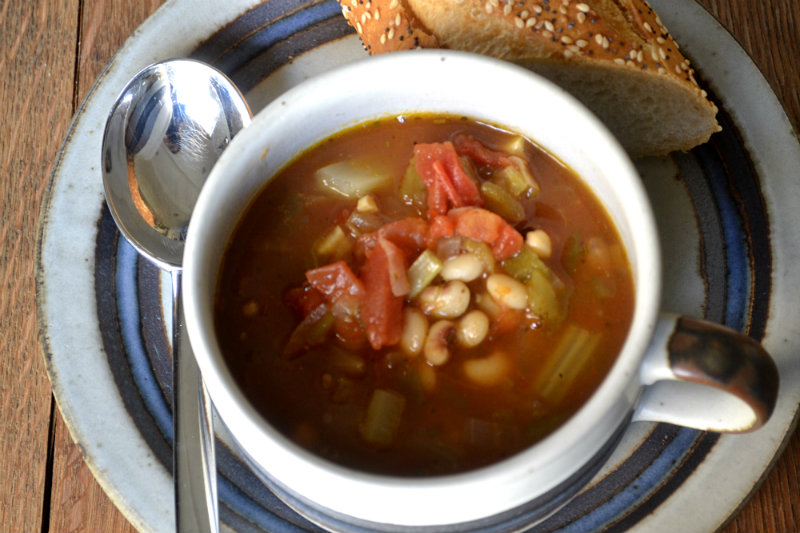 This soup is a great option for lunch during these cold days. It is thick with vegetables and can second as a side dish instead. I use frozen peas. The nutritional value is similar to fresh picked, and it is convenient.
The ingredients for this soup might already be in your panty. Let's see!
Recipe
Serves 4-6
1 Tablespoon olive oil
1/2 Small onion-diced small
2 Ribs celery-diced small
5 Ounces diced roasted green chiles
2 Cups frozen blacked eyed peas
3 Cups vegetable stock-low salt preferably
15 Ounce diced tomatoes
1/4-1/2 Teaspoon dried oregano
1 Bay leaf
1/4 Teaspoon red pepper flakes
Salt and Pepper to taste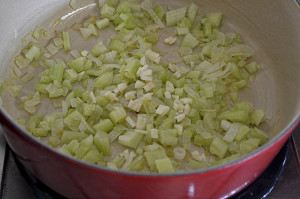 Sauté onion and celery until tender. Add garlic and continue cooking for about 2 more minutes.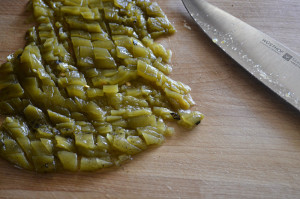 I didn't have the already chopped chiles. This is about 4 medium sized green chiles.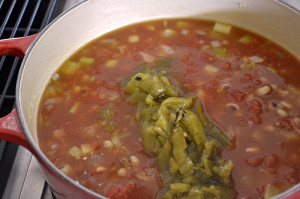 Everything has been added. Now it's just a matter of simmering over low heat for 60 minutes or up to 2 hours if you like the peas very tender.
Enjoy!