Bacon Pecan Maple Buttermilk Waffles
(with Options)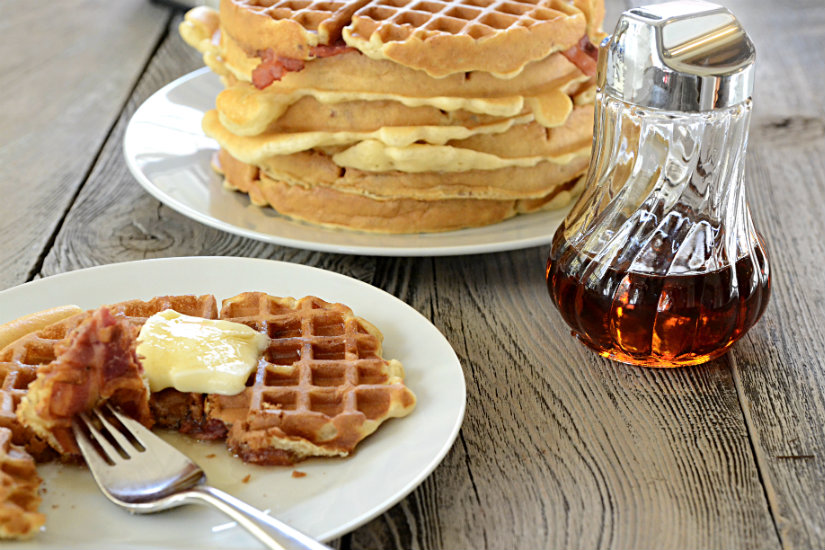 Breakfast is a favorite meal for my family. With four children and their spouses you might imagine food choices are many. We might agree on waffles … but what kind? This recipe can be changed up as you go. And with my new waffle iron that reminds me the waffles are done … and no more stuck on results it's become a cinch.
I've used shortcuts here and there. So, this can be done with the distraction of a crowd and still present with excellent results.
Give it try! You won't be disappointed.