Banana Cream In Meringue Shells
tonight's Dessert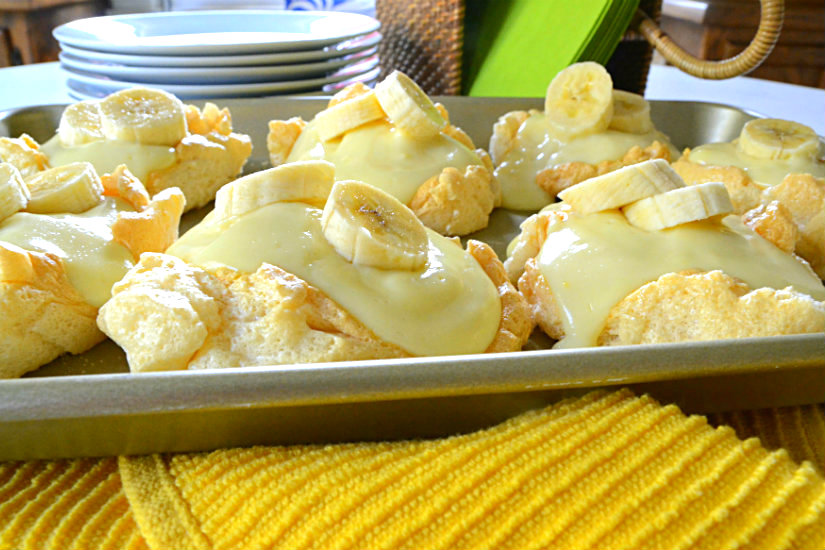 Meringue Shells are great for serving fruit, sorbet or pudding desserts. Light in taste and calories, slightly crunchy. Make them a bowl, or a pillow of meringue. And yes, it's pretty good all by itself.
I've added a banana cream that works as an 8 inch pie filling as well.
I'm ready for dessert!