Portuguese White Bean Soup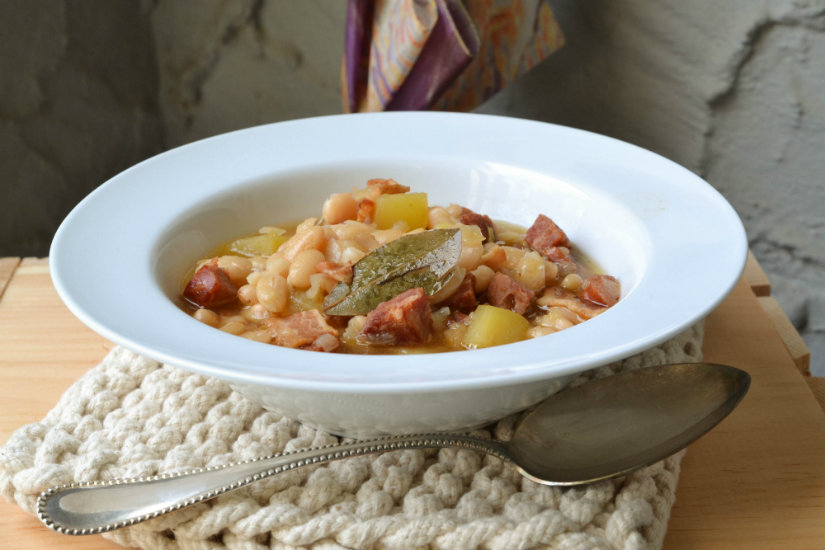 Add a little less broth and you'll have Portuguese White Beans. Love, love, love this soup. Add greens, spinach, kale, swiss chard or turnip greens for a more complete meal. Chop these pretty fine to speed the cooking. This is just the perfect soup for our rainy days.
If you're looking for a sweeter (and I mean sweet!) Portuguese White Bean Recipe try this.