24 Hour Salad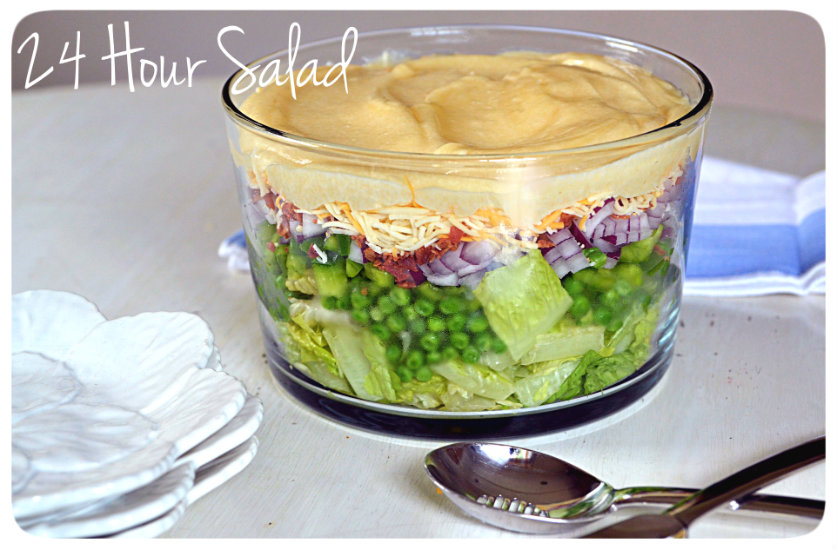 A great little salad you can revise. You can refrigerate for the full 24 hours but it's great after just a few. I bet you can eat it immediately too … well, if the peas are thawed. It's just a convenient recipe. Who makes a green salad 24 hours ahead!
Family gobbled it up so fast. Even those non-vegetable family members said, "This is a salad I can eat!" BTW, it doesn't have to be measured perfectly to be perfect!
Recipe
Layer the following ingredients in this order:
8 Ounces of chopped romaine
10 Ounces of frozen peas
1 Large green bell pepper-diced
2 Cups of diced celery-optional
1 Red onion-diced
3 Ounces real bacon bits (or cook 1/2 pound bacon until crisp-break into bits)
8 Ounces of shredded cheddar cheese-seal over the top of all the previously layered ingredients
Layer the dressing last: 1 1/2 cup not sweet mayonnaise & 1/4-1/3 cup sugar-mixed until sugar dissolves
Refrigerate up to 24 hours. Mix ingredients just before serving.