Grandma Rose's Baked Beans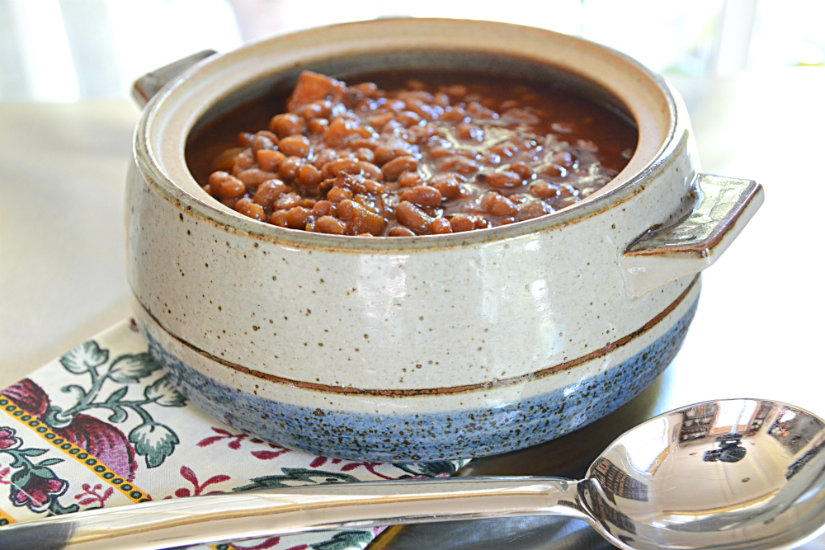 The taste of Baked Beans … rich, sweet, tangy and just a hint of smokey bacon. This is so delicious and put together again for someone special. She's been ill and requested this recipe!
Thank you Grandma Rose for another family favorite.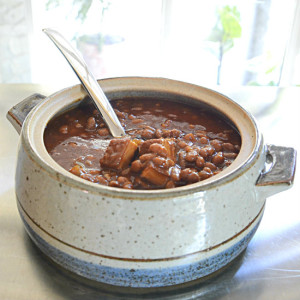 RECIPE
One pound of navy beans, rinsed and soaked
1/4 Pound salt pork, cut into cubes
2 Slices of bacon, cut up
1 Large onion, chopped
1/2 Cup brown sugar
3 Tablespoons molasses
8 Ounce can tomato sauce
1/2 Teaspoon salt, add more as needed
1 Tablespoon prepared mustard
Rinse then soak beans in water overnight or at least 2 hours. Pour off water.
In a heavy pan or dutch oven, the one to be used for baking, brown the cubed salt pork. Set salt pork aside and add the two slices of cut up bacon. Cook the bacon with the onion until the onion is browned lightly. Pour off fat. Add the presoaked beans and all the other ingredients. Cover this with water, enough to cover the beans with a healthy amount. Cover the pan or dutch oven for the first hours. Bake in an oven that has been preheated to 250 degrees F. Baking will take 12-14 hours. As the baking progresses check the water level. Stir to accomplish this. The water may be lingering beneath a layer of beans. Remove the lid in the last hours of baking to thicken the beans. Stir to check for need to add more water. The temperature of the oven can be increased to 325 degrees F to decrease baking time, usually 8 hours. This recipe can also work for a slow cooker, on low for 12-14 hours or until beans are tender. For a slow cooker the amount of water added initially will be less. Taste as the cooking time nears the end. Add salt as needed.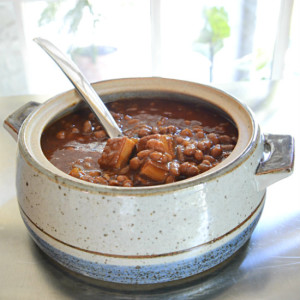 Delicious!