Barbecued Corn On The Cob Aubree Style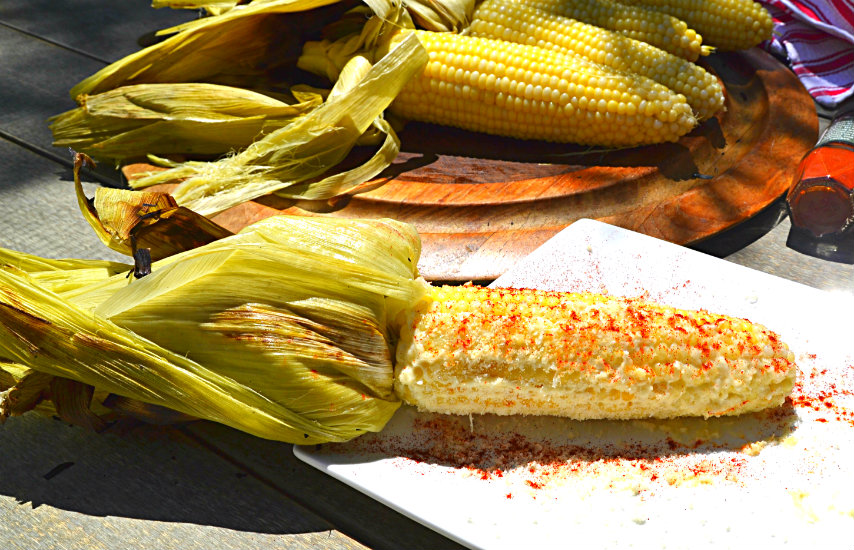 It's barbecue season! Have you given barbecued corn a try? This recipe is so easy … And with Aubree's favorite toppings it's unbeatable. I love leaving the husks attached after cooking. It really makes eating the corn with your hands easier. And in someway the husks just add to the fun of the barbecue. The husk does break off easily after cooking for those who prefer the traditional eating method.
You'll only need a few ingredients … And did I say gluten free. With vegan mayonnaise and Parmesan cheese it's animal products free too.
Tasty, Nutritious, Easy Recipe for corn-on-the-cob, a barbecue staple!
Recipe
Plan on an ear of corn for each guest but I warn you some will want seconds or thirds.
Mayonnaise for spreading.
Parmesan Cheese for sprinkling
Paprika for sprinkling (not the smoked variety this time)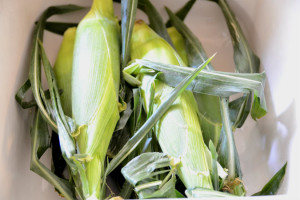 Cut off the excess loose floppy part of the husks. Also cut off the silk hanging out the top. After cooking the silk will be removed in total.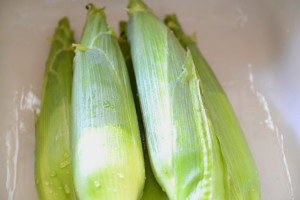 Here are the corn ears after trimming and rinsing.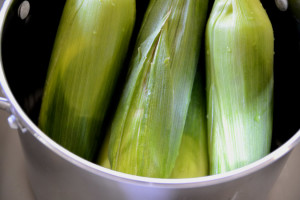 Place the corn into a container large enough to hold the entire length.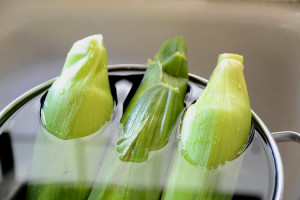 The corn tends to float to the surface. Note the end have been cut to provide a neat finish.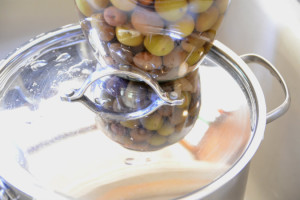 Push the floating corn down into the container and weight the lid if necessary.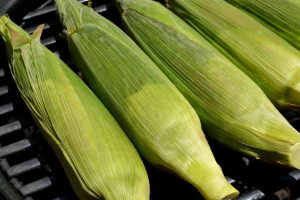 Start up the barbecue before placing the corn on the grill. This gas grill was preheated to 500-550 degrees F. The corn is then placed single layer. A lid is placed over the grill. This can be done without a lid but the time to cook will increase. The cooking time with lid is approximately 30 minutes.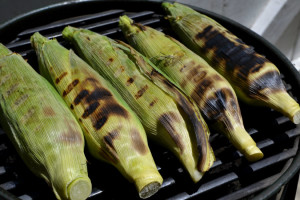 The corn is turned with tongs half way through the cooking.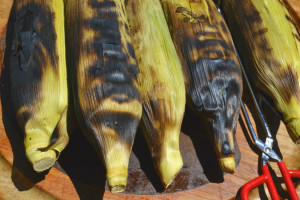 Let the corn set for about 10 minutes after cooking before pulling back the husks.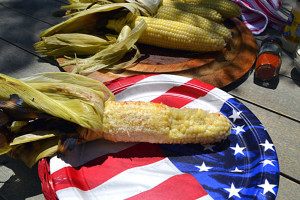 The husk has been pulled back and the silk too. The silk was removed. Next the hot corn was slathered with mayonnaise, sprinkled with Parmesan cheese and sprinkled with paprika. Yum!