Blue Cheese and Mushroom Sauce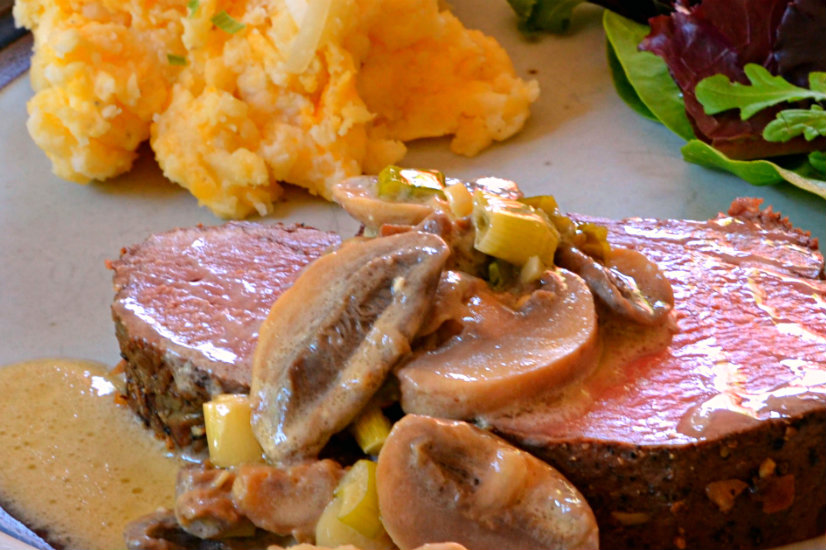 So-o decadent! Great over a tenderloin roast or your favorite barbecued or pan seared steak. Fast and easy too. I used Gorgonzola cheese just because. Use your favorite blue cheese. This is a no fail. Promise. Sauté the sliced mushrooms with garlic and butter or just add them (mushrooms and garlic) to your melted cheese and butter and forget the sauté. Up to you!
Let's see. What else can be enhanced by this sauce? Vegetables, pasta, rice!
Recipe
4 Ounces blue cheese
1/2 Cup butter
4 Cloves of garlic-minced
1 Tablespoon Worcestershire sauce-use as little as you like or the full tablespoon (optional)
8 Ounces sliced mushrooms
3 Green onions-sliced-tops & bottoms
Melt the cheese and butter with the garlic. Then mix in the remainder of ingredients. Done!
OR
Sauté over medium heat the mushrooms in 2 tablespoons of butter until lightly brown. Add the garlic in the last minute of this process.
In a separate saucepan melt the remainder of the butter and the cheese over low heat. Add the sautéed mushrooms and all the other ingredients. Mix well. Done!