---
Triple Layer Cookie Bar
Shortbread Brownie Chocolate Chip Bar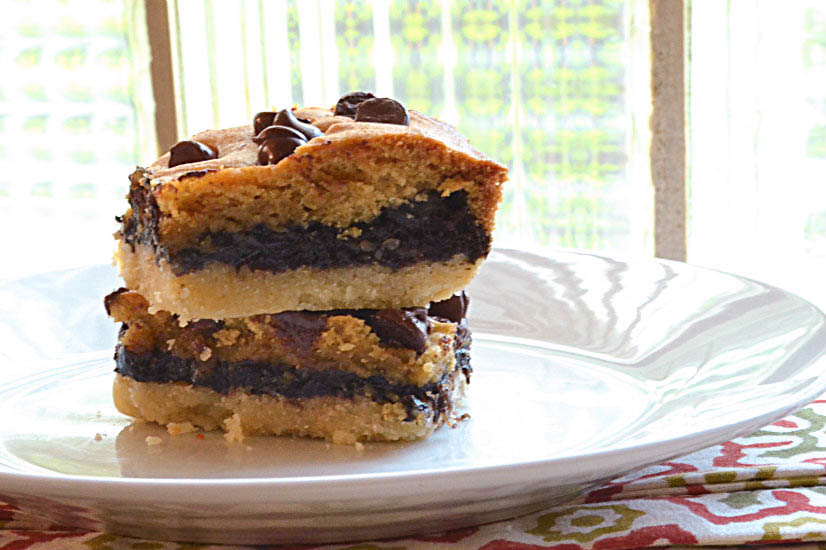 Motivated by the Brookster. Didn't even know about The Brookster or Baked until my recent trip to Tribeca. The cookie was amazing. Thought about recreating it, two of my favorite cookies baked together. Weeks went by and I hadn't made any cookies at all … unusual since I love homemade cookies right from the oven. I began feeling cookie deprived, craving my favorites. Why not bake my three favorites together. Know it will work! And here it is, a three layer cookie bar!
Take a tour of Baked while I put together the Triple Layer Cookie Bar recipe.
---
Oatmeal Cookies Fully Loaded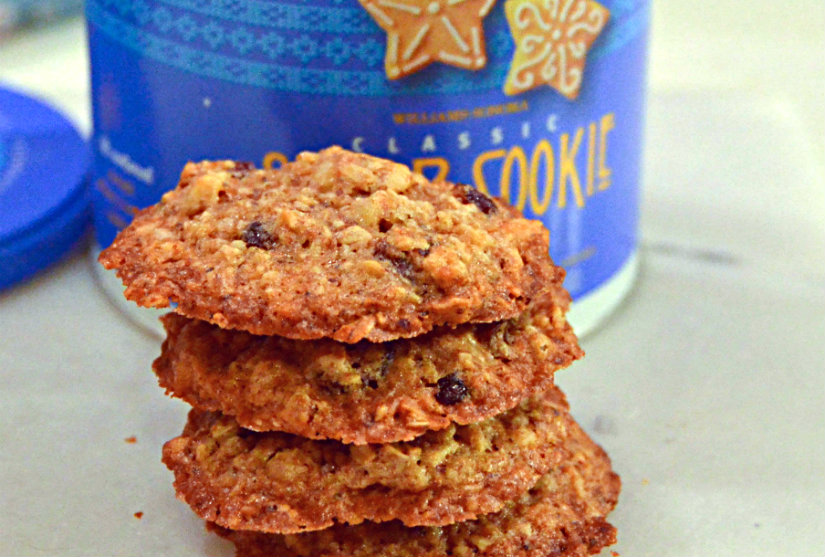 Filling this recycled tin with delicious Oatmeal Cookies for the family … A great little hostess gift for my daughter's cookie monsters. These are hearty but light cookies that happily satisfy the sweet tooth. Butter rich, loaded with nuts and dried cranberries, Oatmeal Cookies are a delicious treat. Give this recipe a try. You'll love it!
---
---
Breakfast Cookies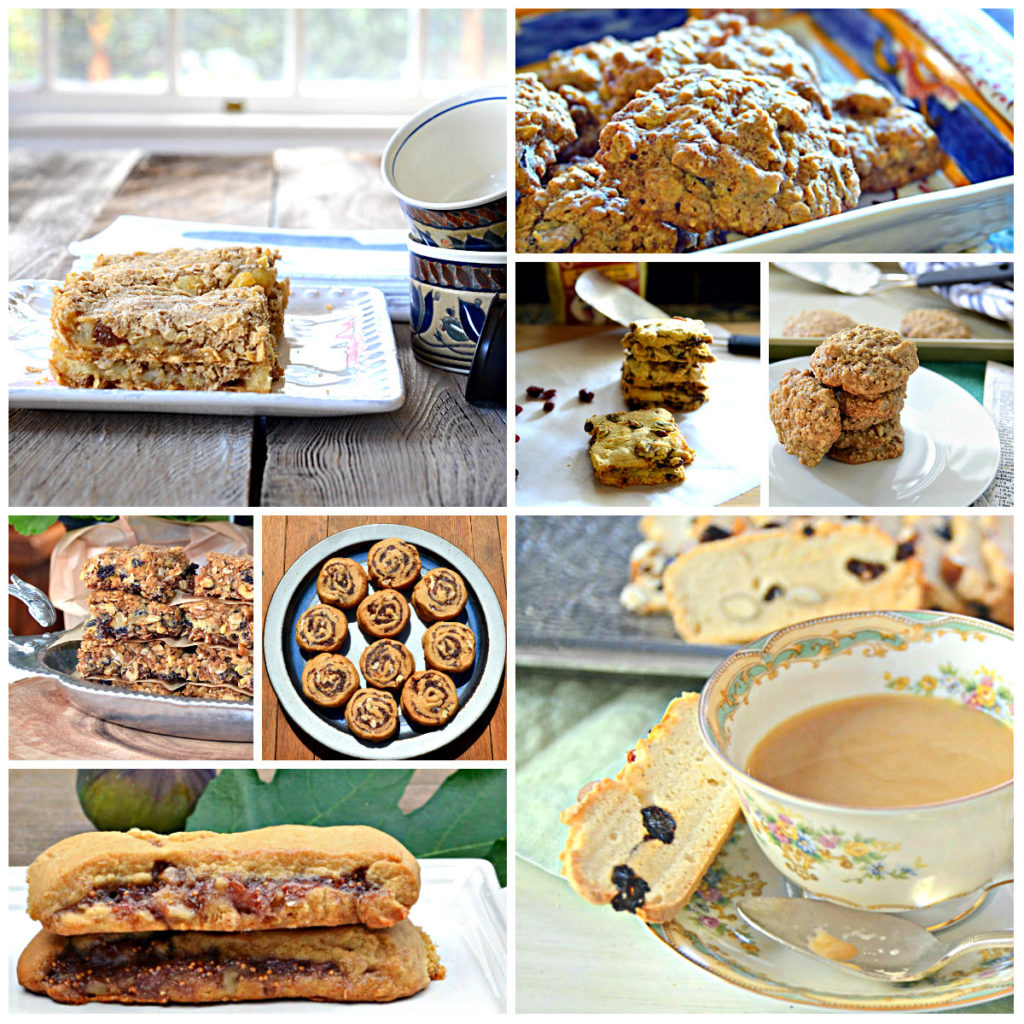 Back in the 60's Grandmother served cake or cookies to her husband for breakfast. Who knew? How lucky he was, I thought. Today an early morning cookie with coffee is pretty commonplace. It's not a bad thing. In fact many cookies today are packed with a nutritional value that far outweighs the calories. Pair one of these wonderful cookies with coffee, tea or milk and breakfast is that easy.
---
Cranberry Shortbread Cookies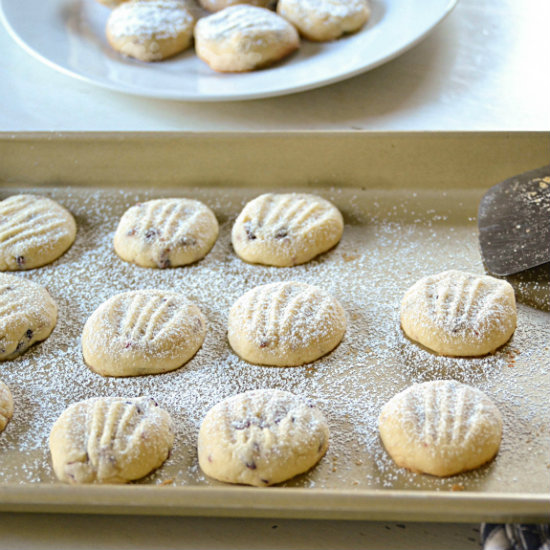 New version of the shortbread cookie. Cranberry fits, doesn't it! What I like best about these cookies besides the deliciously buttery shortbread taste … they keep fresh longer, longer than many cookies … about 5 days. Not that they'll last that long! But it's a cookie you can make ahead. Like I have made here for my Thanksgiving crowd. Yes, we'll have pies! But the days leading up to Thanksgiving we have to have dessert on those days too!
---
Apple Season Recipes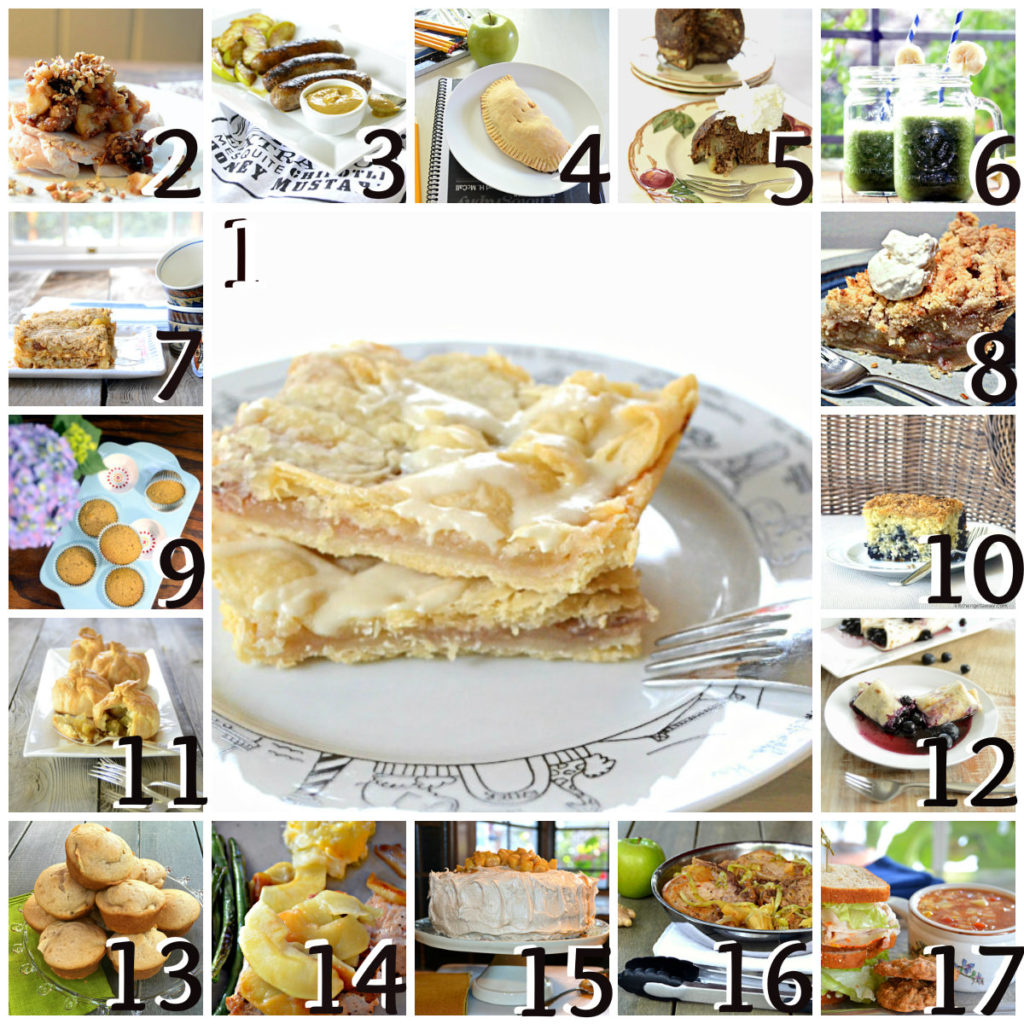 It's Apple Season! Some of my favorite Apple Recipes for you to try. Make your own applesauce for the baked recipes with this ingredient. So easy. Just peel, core and roughly chop cooking apples. Place into your medium saucepan with a bit of water-just enough water to barely cover the bottom. Simmer until apples are applesauce consistently. Add a pinch of salt if you wish. No sugar needed. Perfect! Enjoy!
1. Apple Pie Pastry           2. Apple and Cranberry Chutney           3. Apples Brats & Hot Mustard
4. Apple Empanadas    5. Apple Dessert    6. Spinach Apple Banana Smoothie    7. Breakfast Bar
8. Old Fashioned Apple Pie  9. Special Apple Muffins  10. Best Coffee Cake   11. Apple Dumpling
12. Easy Delicious Dessert   13. Easy Apple Muffins 14. Pork Chop Recipe   15. Apple Spice Cake
                 16. Perfect Tasting Juicy Pork Chops          17. Applesauce Oatmeal Cookies                  
---
Chocolate Chips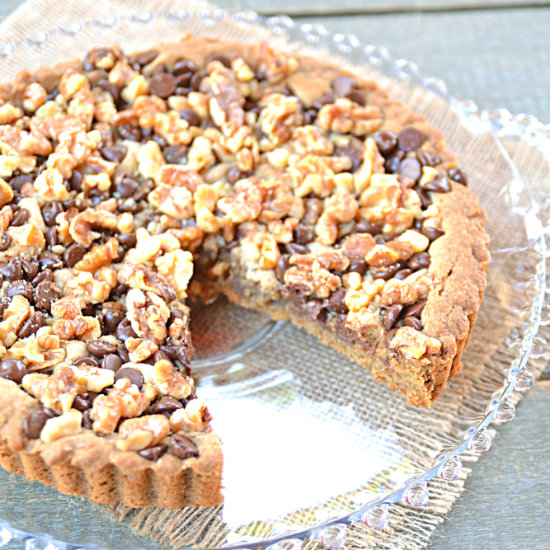 Sometimes the recipe has an outcome you hadn't expected. Good or bad! This time it's somewhere in-between. The cookie flavor is lacking 'though a tablespoon of vanilla is used, and all the nuts and chocolate chips can't help. So … rather than sharing a recipe I doubt I will ever try again I'd like to share some of my favorite chocolate chip recipes.
Thanks neighbors for being my taste testers.
---
Fig Bars
So if you like Fig Newtons you'll love these! Are these a knock off? Nope! But the texture and flavor are similar. These are just better. I'm not just saying … I'm guaranteeing! My little fig tree only gave up enough for this recipe, and a few extra for a wine accompaniment. Use a cup … to a cup and a half for those who want a fully packed fig bar. Just amazing!
---
Chai Meltaways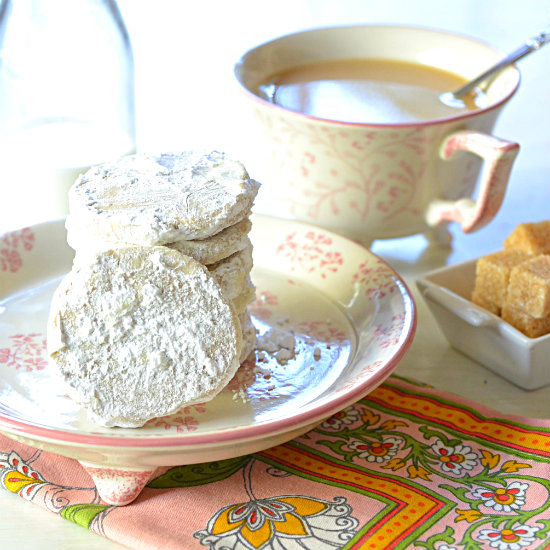 Chai Meltaways says it all! Doesn't that sound like the perfect cookie! It's worth purchasing chai spice (rather than putting it together yourself) simply because the proportion and combination of spices is done for you & it's a lot cheaper than purchasing all the spices you need separately. I've found King Arthur Flour is pretty reasonable with pricing and I trust their products. This has a 5-star rating. Check it out here. This cookie just has an amazing flavor and texture. I can't wait to move on to cakes and muffins with this spice combination.
---