Chicken Spaghetti Casserole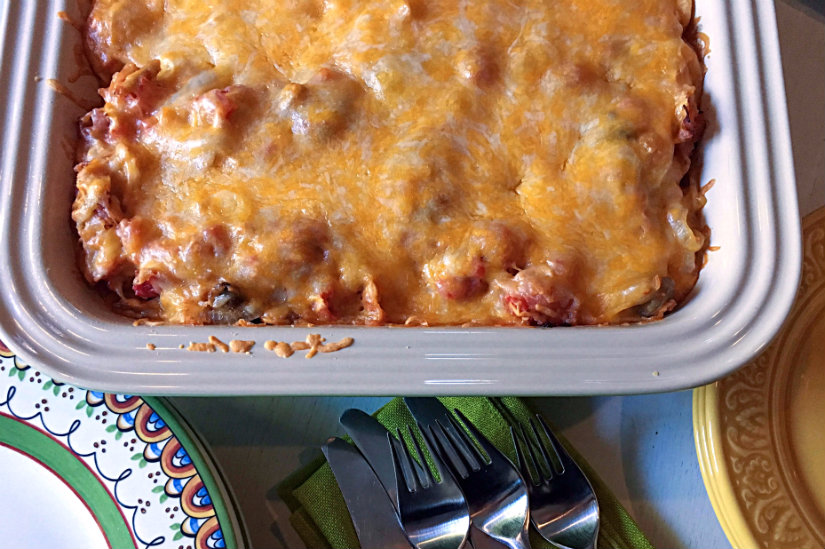 It's been a busy month and while food is always a priority I haven't been cooking much. For the past month I've been flipping a house … you're becoming a regular Leona Helmsley, says a friend. Ha! So not. I've been doing a lot of the cleaning and detail work myself. AND I just got back from my first trip to New York City … My youngest son playing Carnegie Hall. Check out his site, here. Much adventure with a little stress calls me back into my kitchen for a little cooking/baking therapy. Okay, so my first recipe here isn't spectacular. It is a kid's favorite, easy to put together and feeds a crowd. I say it works for that potluck this summer. Spicy? no Chicken filled? yes You just have to try it!
I'll be putting up photos of my house flipping soon. Here are a few of the before.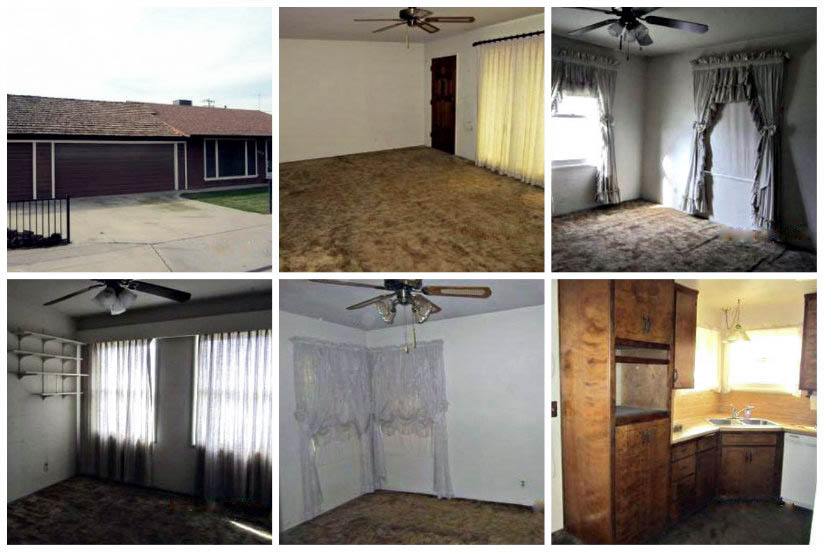 And guess what we found under this carpet! Yes, beautifully finished wood floors and more, here.
Recipe
Serves 6
Preheat oven to 350 degrees F
Olive oil or butter an oblong baking dish
1/2 Pound spaghetti-cooked al dente in heavily salted water
1 Tablespoon olive oil
1 Tablespoon butter
1 Large yellow onion-sliced
4 Ounces mushrooms-sliced
Garlic salt
1/2 Pound bacon-diced or 6 ounces pancetta-diced
1 15 Ounce can tomatoes
2 1/2 Pounds cooked chicken, about four cups shredded or cubed
2 Cups shredded cheddar cheese
1 Cup black or green stuffed olives-sliced (optional)
Cook bacon or pancetta until slightly crisp. Drain. Set aside.
In a medium sized skillet add olive oil over medium heat and caramelize the onion until slightly browned. In the meantime, cook the pasta per package directions. Drain and place cooked pasta into prepared oblong baking dish. Layer the onion over the top.
In the same skillet used for the onion melt the butter over medium heat and add the mushroom to brown slightly. Add a shake or two of garlic salt. Remove when browned and layer over onion and over pasta.
Add the tomatoes to this skillet along with bacon and chicken. (And olives if using.) Bring to a simmer and then remove from heat. Layer over all other ingredients.
Add cheese over top and bake 30 minutes or until bubbling.
This dish can be assembled ahead and then baked the following day.
Enjoy!