Chile Relleno Casserole
One Ingredient Change to Perfection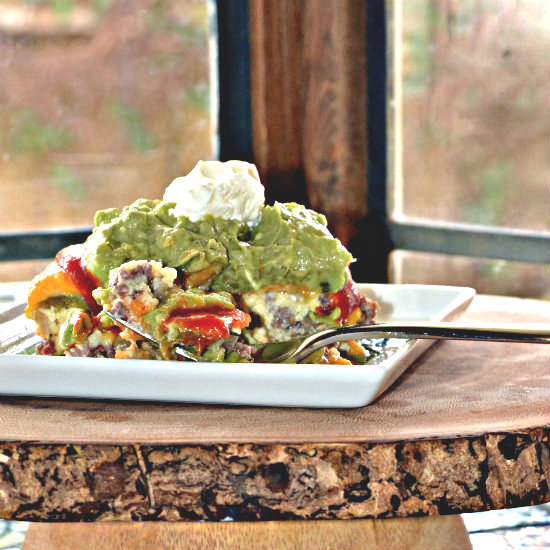 One of the original Chile Relleno Recipes out of the early 70's!
It's just not making it today. Well, with a little salsa or guacamole anything tastes good … doesn't it? But I'd like to have this dish stand alone in deliciousness. One change makes all the difference.
Now a family favorite!
Recipe
Preheat the oven to 350 degrees F
Prepare an 8″ or 9″ square baking dish, spray with oil or grease with butter
1 Tablespoon olive oil or butter or combination
3/4 Cup chopped yellow onion
1/2 pound Mexican or Spanish chorizo
1/2 pound hamburger
7-8 Ounce can whole Ortega chiles
1 1/2 Cup shredded sharp cheddar cheese (combination Mexican cheeses if you like)
4 Eggs-hand beaten till foamy
1 1/2 Cups milk
1/4 Cup flour
1/2 Teaspoon salt or salt to taste
Fresh round pepper to taste
Tabasco-optional
Heat the butter or oil over medium heat in a skillet large enough for meat too. Add the onion and cook until al dente. Remove.
Add the meats to the heated skillet and cook to render off the fat. Salt and Pepper to taste. Drain. add onion and mix. Set aside.
Hand beat the eggs in a medium bowl. Add milk, flour, 1/2 t salt, and ground pepper. Add a few drops of Tabasco if you like a little heat. Beat by hand until well mixed.
Layer half the whole Ortega's over the bottom of the baking dish. Slit one side of the peppers to open them and spread them fully.
Layer the meat and onion over the peppers.
Add the remaining peppers-layering over the meat.
Sprinkle all with the cheese or cheeses.
Pour egg mixture over all. Place into oven and bake for about 50 minutes until a knife into the center comes out clean.
A little better version of an old recipe. Chorizo is the secret.