Corned Beef Brine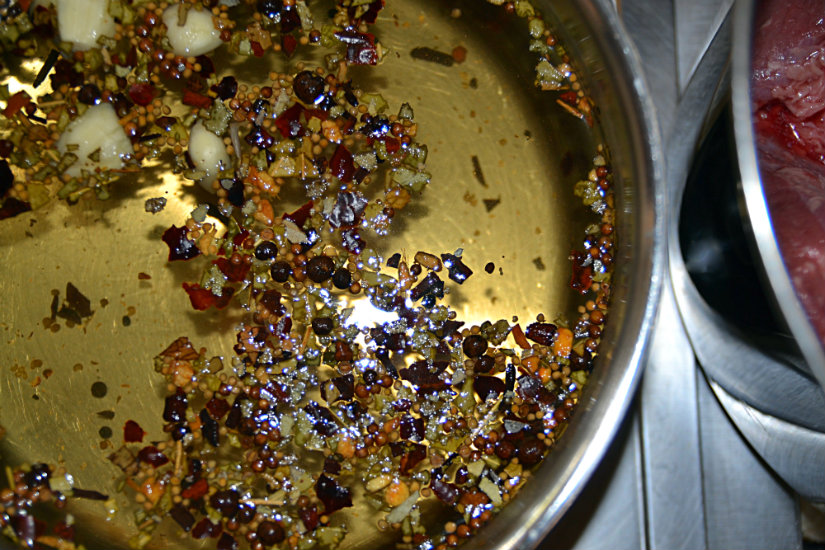 It's just fun to celebrate St. Patrick's Day even if you aren't Irish. Maybe like me you just don't like the list of ingredients on the corned beef package. It's not just the Insta Cure, a sodium nitrite that is usually added to impart the red color and the distinctive cured meat flavor, but the tenderizers and who knows what else. So, this year I'm giving my own try at Corned Beef Brine without the Insta Cure, tenderizers and other chemicals. If this is scary for you … you may want to try one of my other 'sorta' Irish recipes. You see, until about 6 years ago I thought I was part Irish. It's not 23andMe that has me convinced otherwise. We are from a different part of Western Europe than previously thought. We are now Scottish Royalty instead according to my Mother. No, I'm not buying it!
If you are into it but want the redness of Corned Beef check out this lovely site. Not into Corned Beef at all? Take a look through my recipes below. I have even included a Chicken Shepherd's Pie. Happy St. Patrick's!
Recipe
5 Pounds Beef Brisket
3 Quarts water
1 1/2 Cups kosher salt
1/2 Cup white or brown sugar
4 cloves garlic-smashed
2 Tablespoons pickling spices
1 Quart ice with water to totally fill
Use stainless steel saucepan for heating fluids or other noncorrosive cooking equipment. This also goes for the container used during the brining process.
Heat the 3 quarts of water over medium heat with the sugar and salt until all is dissolved. Add the spices and garlic. Stir.
Remove from heat and let cool down a few minutes then add the last quart of ice & water. The ice will step up the cooling process. Refrigerate until the brine is cold cold.
In a container large enough to hold the meat and brine, noncorrosive container, place the meat and pour in the cold brine. The meat must be covered totally by liquid. Cover and refrigerate for 3 days. Each day turn the meat to make sure it is receiving even coverage. Add a glass dish or plate to weight down the meat if necessary.
After three days rinse off the meat and cook using your favorite corned beef recipe.