Creamy Basil Spread
and What's Coming Up Next!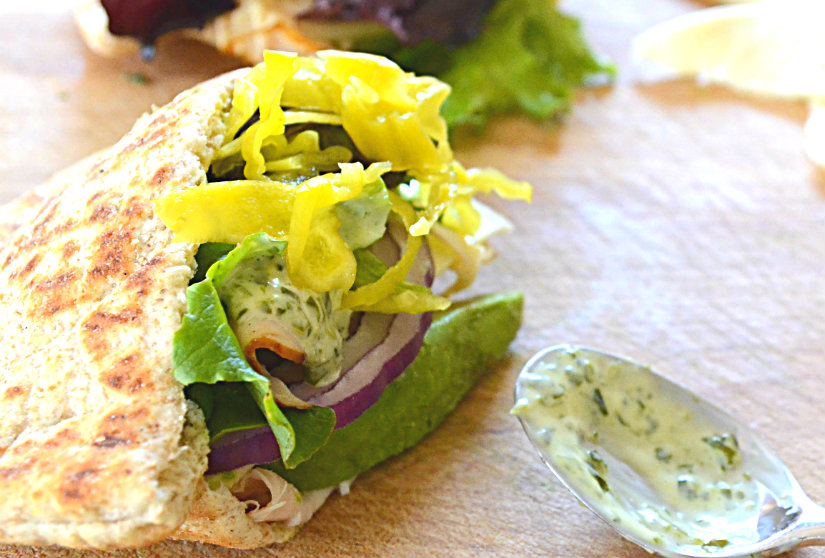 Family is coming to visit and the arrival time will be influenced by traffic. it's a four hour drive on a good day. So, no one is sure if dinner will be here or on the road. It's hard to plan! But I have an idea. Family's favorite Turkey Sandwich and a Spicy Tomato Soup for a late night dinner or snack.
In our little town there's this family restaurant, Tazzaria, that makes these fabulous turkey sandwiches among other goodness, mostly Italian. Much of their produce is organic and local. We love the place! This Turkey Sandwich is inspired by Tazzaria's. Focaccia is missing here … That recipe will have to wait for another day. Condiments bring this together, Dijon mustard and a basil spread. I have no idea what's in their spread but I've whipped up one I find is more than a good substitute. It's simply an equal part of my Milk Mayonnaise and an equal part of finely chopped (in a processor) fresh basil. In a pinch you can use your favorite mayonnaise and basil sold in a tube as a paste.
The turkey and cheese are hiding in this sandwich photo but you pretty much can see everything else! No recipe here but be looking for Spicy Tomato Soup, up next.