Tender Stove top Spare Ribs
Easy Spare Ribs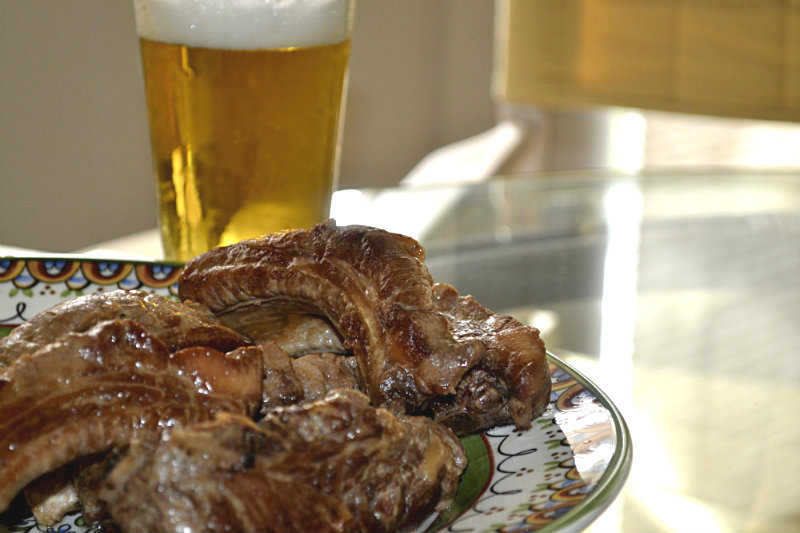 This recipe, just 30 minutes start to finish, is amazingly simple. Use the marinade for vinho d'alhos if you are looking for a more traditional Portuguese dish. Or try this simple finger-licking recipe.
Last week I visited my Grandmother Rose's niece, Margaret De Mello. I had taken a few old photographs I inherited from my grandmother … hoping we could identify family or friends. Margaret was generous with her time and recipes. We talked about years past … her family's home was the hub … We, cousins and second cousins, remember Aunt Alice's as an adventure … kinda like another world.
Being the eldest daughter Margaret was right up front when the annual ritual pig slaughter took place. She helped with cleaning the casings for the linguica and preparing fifty pounds of onions for the morcellas among many other chores. All the daughters in the family became great cooks. It wasn't unusual to visit and find one of the girls in the kitchen baking a cake.
Margaret shared many of her recipes with me. This spare rib recipe is one. The ingredients, you'll agree, are not Portuguese cuisine in origin. But Margaret has years of experience cooking pork. I knew the recipe would be impressive. And it is so simple. This method of cooking can be used with any sauce you choose. I am hoping you choose to try this one.
Recipe
Serves 3 adults
2 Pounds spare ribs
1-2 Tablespoons olive oil or other oil for browning
1/4 Teaspoon ginger
1/4 Teaspoon dry mustard
1/2 Teaspoon salt
2 Tablespoon of flour
2 Tablespoon soy sauce
3 Tablespoon vinegar
1/4 Cup sugar
1 Cup water
One clove garlic-crushed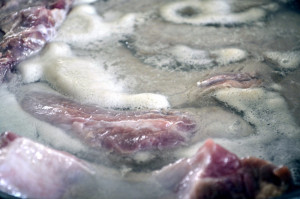 Simmer the spare ribs in water for ten minutes. In the meantime, mix all the other ingredients except the oil.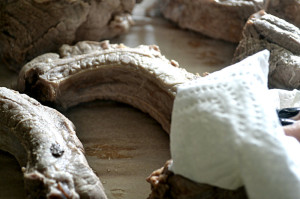 Pour off water and blot the meat to dry before browning.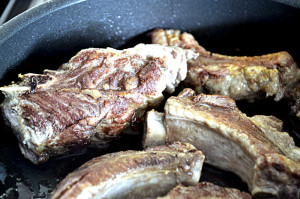 Brown the spare ribs in oil over medium high heat. Pour off fat. Add other ingredients.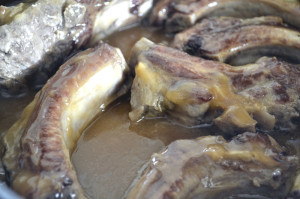 This is with added ingredients. Simmer for 20 minutes.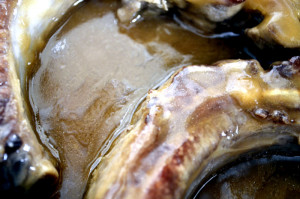 Ready to eat. Serve with sauce on the side. Or serve as in my next post … over garlic mashed potatoes. The sauce makes a great gravy.
Enjoy!