Only One Recipe for both
Fudge Pops and Chocolate Frosties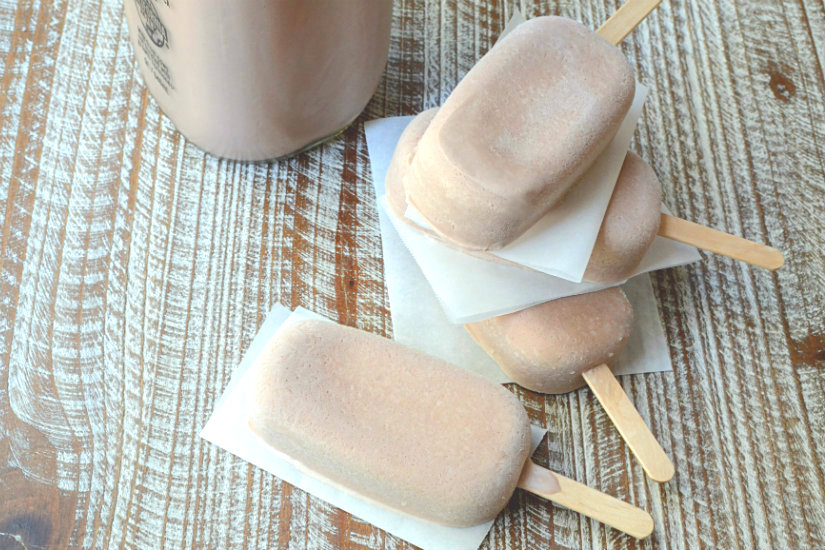 Only three ingredients and a few minutes of your time and you will be enjoying these summertime treats. If you are looking for a dark chocolate taste and more icy than creamy this is not the recipe.
Here are two rich creamy milk chocolate ice cream treats in one recipe.
Recipe
Makes approximately two 8 ounce frosties or four 4 ounce fudge pops
1 Cup chocolate milk-high quality and not less than 2%, preferably whole milk
1/3 Cup heavy whipping cream
1/3 Cup sweetened condensed milk
4-5 Ice cubes
Have the chocolate milk, whipping cream and sweetened condensed milk in the coldest part of your refrigerator.
Pour the cup of chocolate milk into an ice cube tray. Freeze solid.
Refrigerate your blender receptacle for about 15-30 minutes before you begin if this is possible.
Remove the receptacle just before using.
Pour the whipping cream into the blender and blend on high for about 30 seconds to a minute until cream had been whipped to a soft peak. Note: the amount of cream is so little it may be on the walls of the receptacle. Not to worry. Just test what little is in the bottom with a knife or spoon. It should hold its shape. No need to scrape the walls at this point.
Add all other ingredients including the frozen chocolate milk cubes. The additional ice will not water down the ingredients but will add thickness to the final product. Blend on high until all ingredients are well mixed.
Scoop into glasses for frosties. Or spoon into pop molds and freeze. I didn't time the latter but because the mixture is already partially frozen the final freezing of the pops is of short duration.
Hope you enjoy these as much as we do!