Hot Fudge Sundae
An Ice Cream Treat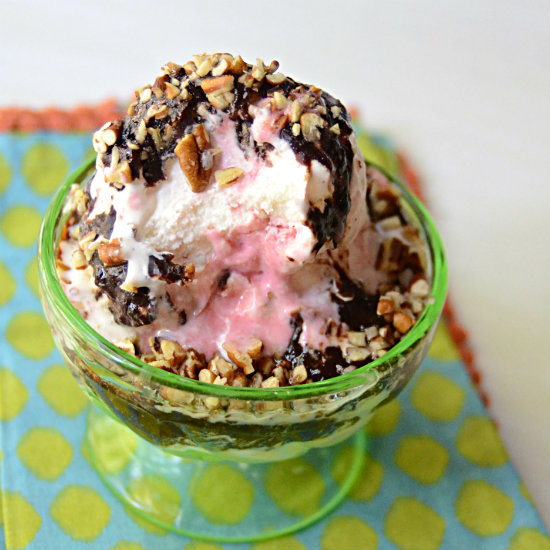 This is a hot fudge reminder of our giveaway. A recipe you might use on the delicious ice cream you're going to make with your prize? We hope you win!
Recipe
Makes a generous 1/2 cup of fudge topping
1/2 Cup semisweet chocolate chips
1 Teaspoon warm water (or 2 teaspoons butter for richer flavor)
1 Tablespoon sugar
1/4 Cup heavy cream
1/2 Teaspoon vanilla
Microwave the chocolate chips in 20 second intervals until the morsels stir into a very creamy mixture. Add the water and sugar and continue to stir until sugar is dissolved. This may take some minutes. Add the cream and vanilla and stir vigorously. If the sauce is too thick add a bit more cream.
It's ready to go!
Only a few days left to enter for our Giveaways!