A Family's Style macaroni and Cheese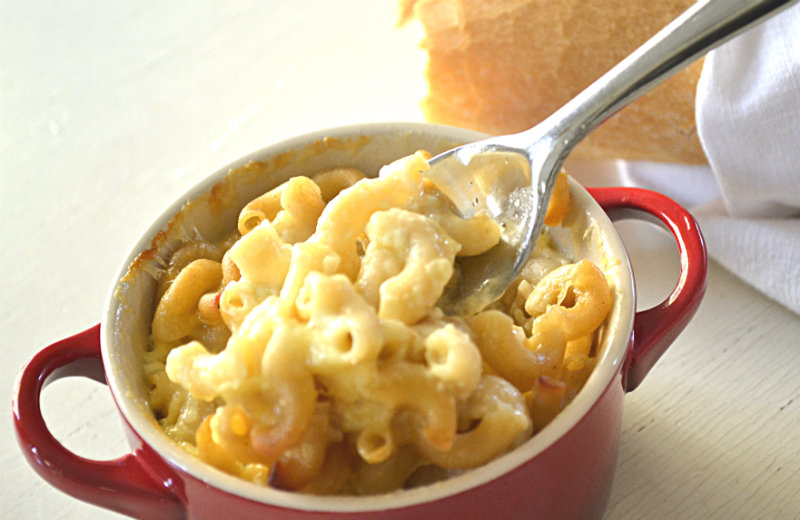 With one of the most popular instant macaroni and cheese products changing their recipe this seemed to be the perfect time to introduce my instant, sorta, Macaroni and Cheese.
My first two children rarely experienced instant box dinners. These box mixes were not plentiful in the day. And everyone in my family was a scratch cook, including my dad … apple pie and Portuguese beans. It was hard to take the step.
When my next two children became toddlers more than ten years later the choices for these instant meals had grown into quite a selection and had a popular following. While the older children loved home cooked the younger children definitely had different food likes and dislikes. So, while i was busy working nights on the oncology floor and my husband was busy by day prosecuting a lengthy infamous trial were we serving this out of a box to the children? The younger ones, maybe. Or maybe the taste for this came along in their college days.
There is definitely a smoothness, creaminess, that is hard to achieve with some cheeses … Something that is easily achieved with a box mix. But this is just what makes scratch recipes interesting … The ability to change up texture and taste.
Recipe
Serves 6
Preheat oven to 350 degrees F
1 and 1/2 Cups elbow pasta (whole wheat used here will give more al dente texture)
2 Cups milk
2 Tablespoons flour
3/4 Teaspoon salt
1/4 Teaspoon white pepper
2 Cups shredded white cheddar cheese
1/2 to 1 Teaspoon dry mustard (or substitute 1/2 to 1 Tablespoon regular mustard)
2 Tablespoons minced onion (optional)
Chopped pimento and chopped roasted green chilies for toppers (optional)
Sprinkle with paprika or ground pepper (optional)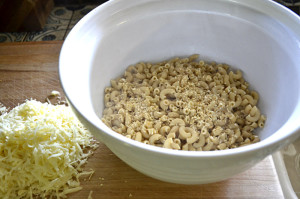 Cook pasta per package directions in salted water. Drain and place in a large bowl.
Measure these ingredients and put into bowl with the pasta: cheese, salt, pepper, onion (dehydrated can be used, look on label for equivalency), mustard.
Heat milk over medium to low heat until warm, scalded.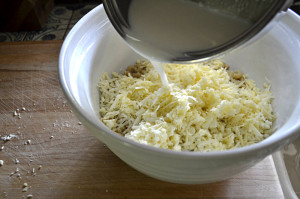 Pour heated milk over the pasta and ingredients and stir until cheese melts. Sprinkle with flour and continue stirring until well mixed.
Place into a buttered 1 and 1/2 quart casserole dish and bake for 30-40 minutes. Or microwave until bubbles.
If you prefer a smoother texture opt out of the whole wheat pasta. And make a béchamel sauce instead of the one step mix. Melt 2 tablespoons of butter in a sauce pan and add 2 tablespoons of flour. Heat until bubbles. Slowly add the 2 cups of milk and stir over medium heat until thick and creamy. Add cheese and stir until well incorporated. Add remaining ingredients and mix. Fold into pasta. Pour ingredients into a buttered casserole dish and bake.
The extra time does make a difference. But quick is not a bad thing.