Portuguese Sopas – A Repost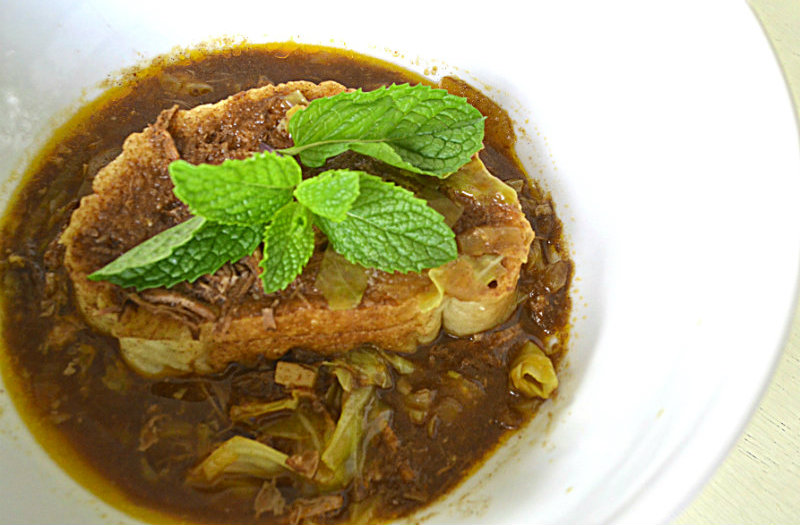 I previously posted this Portuguese Sopas (pronounced soupish) Recipe in January. Over these next 8 weeks, the season for Portuguese Festas, this celebratory dish originating in the Azores will be made in cities throughout the United States.
This hearty dish has a unique flavor and is not always successfully duplicated at home. My brother, who put the recipe together for my post, helped with the cooking for these Portuguese Festas in Visalia for a number of years. It's one thing helping to put food together for hundreds, and then another converting to a small dish accurately just by taste testing. He has completed many taste tests in creating this dish. I've tested this latest recipe. It's exactly as I remember!
Try this delicious meat dish with cabbage. I absolutely love it! Be sure and use day old bread for the exact taste. Visit the Post of January 8, 2014 Spicy Portuguese Sopas
If you are interested in Tremoços, the little treat typically given out at the drink booth, I have this recipe too! It's my Second Cousin Margaret's recipe for 70 pounds but I know this can be tweaked easily for a smaller group. Yep, she made this 70 pounds for the Festas and actually made up to 300 pounds at one event. Let me know!