Still A Great Cookie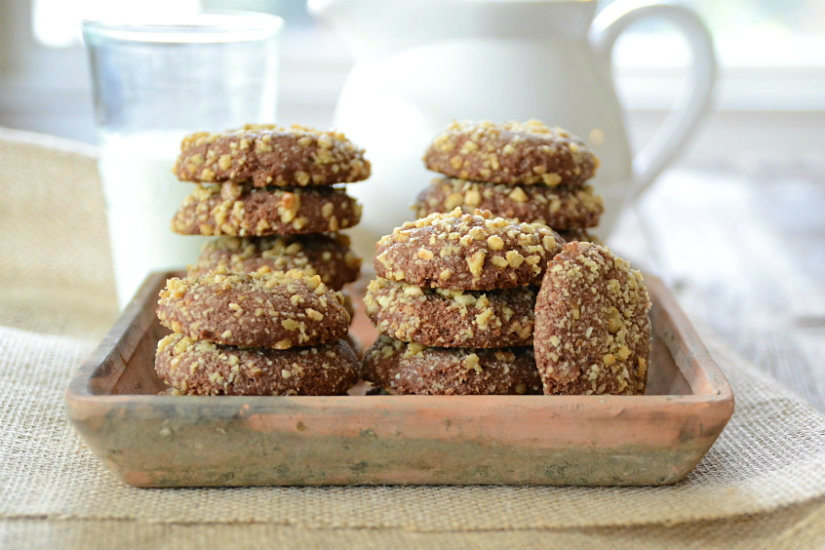 Many years ago I was having an early Sunday breakfast with my friend Charles. He had purchased the major newspapers of the day for us. While he was reviewing the whereabouts of Jimmy Carter, and the continuing news of Watergate (Deep Throat) I was focusing on Food and Entertainment. Frank Sinatra had married again, and Julia Child and her recipes remained newsworthy. Somewhere in all these newspapers I came across a recipe for Roca Cookies, not Julia's. Since my father's favorite candies included Almond Roca I took a second look.
In the 1970's I began baking these cookies. The recipe has changed over the years but remains very different from any other Roca Cookie recipe I have reviewed. I hope you will try this recipe and enjoy these cookies as much as my sons, Steve and Ian, do.
Recipe
Makes 2 and 1/2 dozen cookies
Bake at 325 degrees F for 15-20 minutes
6 Ounces of semi-sweet mini chocolate chips-melted
1/4 Cup additional semi-sweet mini chocolate chips
1/2 Cup butter-room temperature
1/2 Cup vegetable shortening
1 Teaspoon vanilla
1 Cup sugar
1 and 3/4 Cup flour-sifted before measuring
3/4 Teaspoon baking powder
1/2 Teaspoon salt-increase by 1/4 teaspoon if unsalted butter used
1/2 Cup diced raw almonds
Ground nuts-up to one cup whole raw almonds before grinding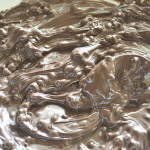 Melt 6 ounces of mini chocolate chips in the microwave. Melt at 15 second intervals, checking after each interval. After two to three 15 second intervals the chips will be hot enough to melt all the way down if stirred. Go slowly, chocolate can scorch and burn if heated too long in a microwave. Alternative is to melt in a pan over hot water.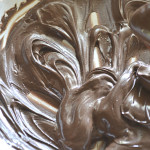 This is after 30 seconds in the microwave and stirring smooth. Set aside.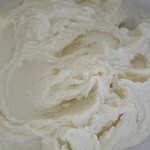 Beat butter and shortening together until fluffy.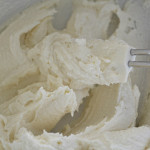 Add sugar and vanilla, and beat into butter and shortening until well incorporated. Cookie will be too gritty if this step is rushed. Give sugar time to break down slightly.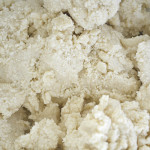 Sift together flour, salt and baking powder.  Add these ingredients and mix thoroughly. The mixture will look slightly crumbly.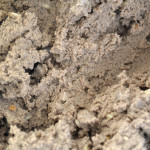 Add melted chocolate and diced almonds and stir.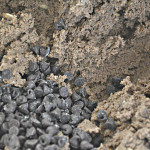 Add unmelted chocolate chips and stir.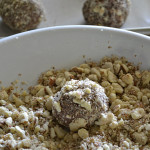 Use small ice cream scoop to help form the dough. Roll dough into a ball. Then roll in the ground nuts. Almonds tend to be difficult to grind evenly. My family prefers a bit of a crunch. If you prefer a consistent grind, food process small amounts at a time.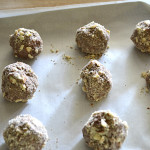 Space the cookie dough an inch and a half to greater apart, preferably on parchment paper. If no parchment is used the cookie sheet will not typically need to be buttered or sprayed with nonstick spray.
Bake until the top nuts brown slightly, about 15-20 minutes. Once out of the oven cool for 10 minutes before removing from the cookie sheet. If moved when hot the cookies will crumble.
Enjoy with Steve and Ian.