Salsa for Just about Everything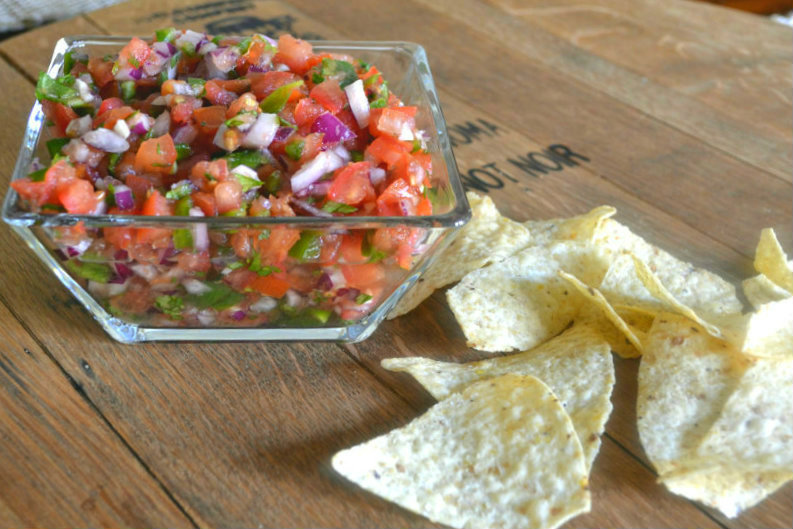 When I first met my future Daughter-In-Law Ann she found her way to my kitchen as all family does. Besides all the other wonderful things about Ann she is comfortable in the kitchen and a very good cook. She whipped up this salsa for our family during that first visit. It was a hit! So when I received requests for a fresh salsa I immediately thought of this one. It's great to serve alone or over just about everything.
Recipe
Appetizer for 6 6-8 Plum tomatoes, diced
3 Cloves garlic, minced
2-3 Tablespoons chopped cilantro
Juice of one lime
1-2 Jalapeños, diced
1 Medium red onion, diced
Salt and pepper to taste
Substitutions or alterations:
Omit onion and add bell pepper
Add finely chopped celery ribs, 2
Omit cilantro
Use garlic salt for salt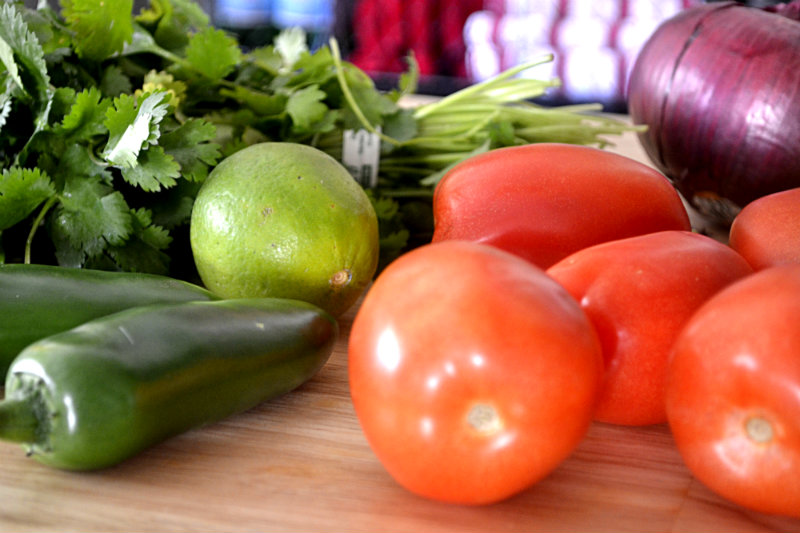 Just beautifully fresh ingredients!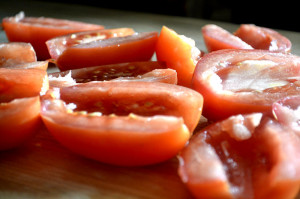 Remove a good portion of the white pulp from the Roma tomatoes.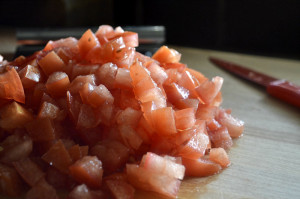 Dice.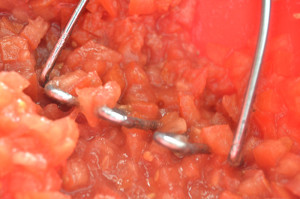 For those that prefer less firmness to the tomato slightly mash.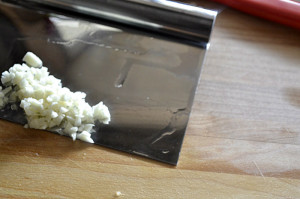 Add garlic.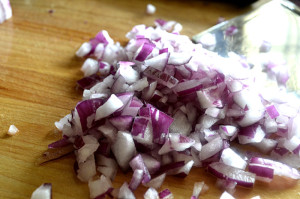 Add onion. This onion was a bit big. This is one half the onion chopped. Hint: When choosing a red onion look for the flattest. The flat ones are sweeter.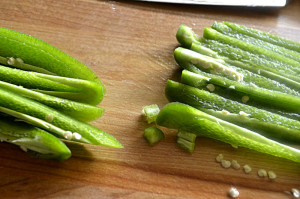 Clean Jalapeño peppers. I left a few seeds and a little membrane to increase the heat. Wash hands to prevent getting pepper on your lips and into your eyes which can burn. I have more trouble with breathing the pepper. If you can smell it particles are in the air. It makes me cough. I hold my breath while cutting the peppers. A surgical mask would work. A little extreme.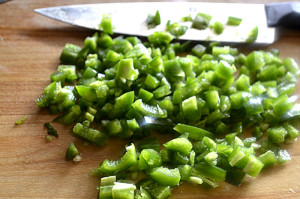 Chop the Jalapeños.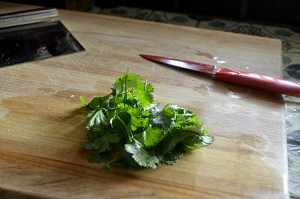 Chop and add cilantro. Add salt and pepper to taste. I like a little garlic salt in place of salt. That's it!
Thank you Ann!