A Comfort On A Cold Gray Day
Sausage And Navy Bean Soup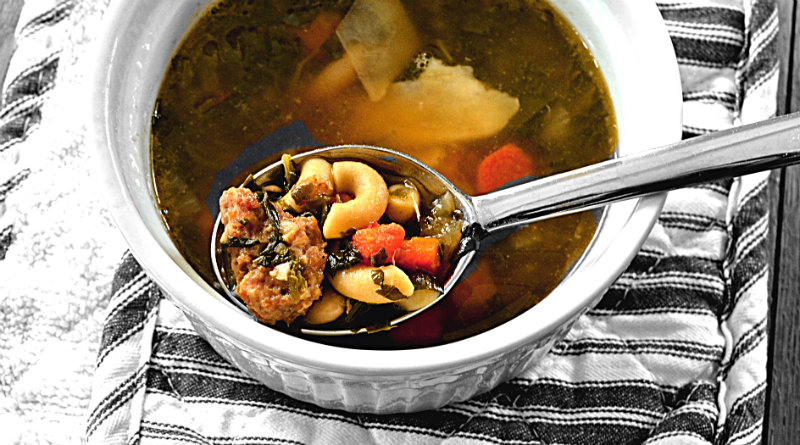 It's rainy and cold this morning. I had planned to share a cookie recipe today … a breakfast cookie! But this can wait until tomorrow. I am going to put together a rich soup instead. And because it is last minute I won't be soaking the beans overnight. The soup is a bit Italian. What a comfort it will be! Pair this with a country bread and it's a complete meal. If you like add a small glass of red table wine.
Recipe
Serves 6 adults
1 Cup uncooked navy beans (in a hurry-use canned but rinse thoroughly, and adjust cooking time)
4 Cups of water
3 Italian sausage links
1 Medium onion-chopped
2 Large carrots-chopped
1 Large clove garlic-minced
3 Cups chicken stock or broth
1/2 Cup wholewheat elbow macaroni
5 Ounces of frozen spinach
Shaves of Parmesan cheese for topper-optional
Salt and pepper to taste
Bay leaf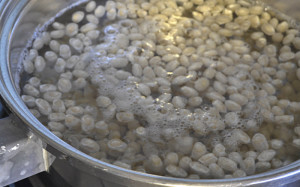 In a saucepan add the beans and water. Bring to a boil. Boil a few minutes then remove from heat and cover. Let stand for one hour covered.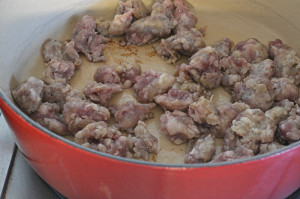 Remove the sausage from the casing. Brown the sausage in a dutch oven. Drain any excess grease.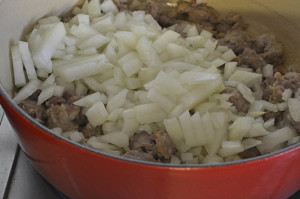 Add chopped onion and continue browning until the meat has a bit of color and the onions are tender.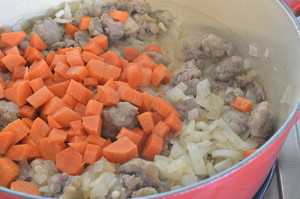 Add chopped carrots and minced garlic and continue cooking until carrots almost fork tender.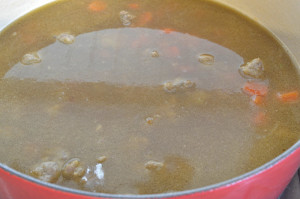 Add broth. Add bay leaf. And after an hour of soaking the beans, add the beans and water. Simmer until the beans are tender … About one and one half hour. Add the frozen spinach and the elbow macaroni. Bring heat back to simmer and simmer for 20-30 minutes.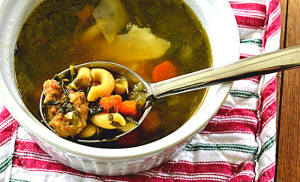 Serve with grated Parmesan or shaved curls of Parmesan cheese. Very similar to the Italian Wedding Soup. The sausage cooks up like small meatballs. The wholewheat pasta does very well in soup. It maintains its al dente property.
Hold your hot cup of soup on a potholder and enjoy while relaxing in your favorite chair.
Make yourself happy!