Shredded Potatoes Recipe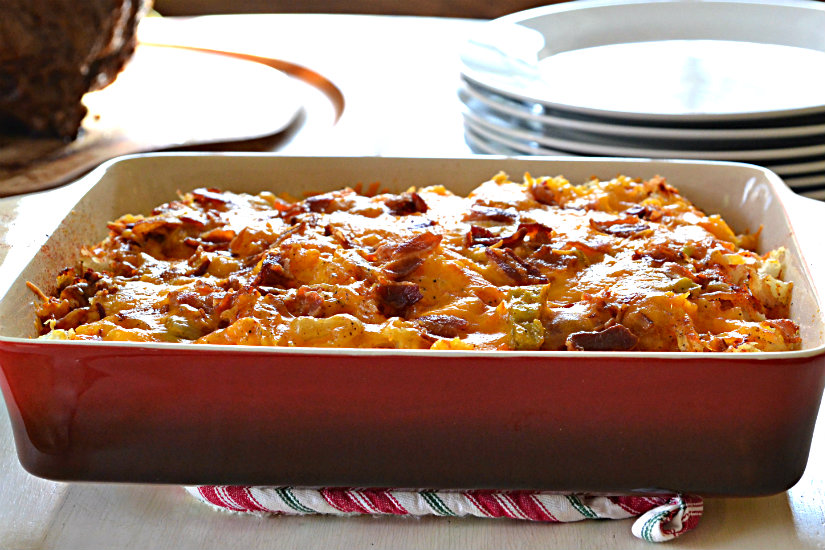 Nothing like potatoes to accompany meat or eggs! Actually, this potato recipe doesn't require accompaniment or company. For the perfect do-ahead potato recipe give this one a try … A recipe that's been around a long time for good reason.
Recipe
Preheat oven to 350 degrees F
10 Medium white potatoes, boiled to firm doneness, peeled and grated
1/2 Pound bacon, fried, drained and crumbled (reserve stuck-on drippings and 1 T grease)
1 Large bell pepper, seeded and chopped-about 1 cup, for hot pepper flavor replace with a combination of serrano and jalapeño peppers, seeded and chopped
1 Sweet yellow onion- chopped
3/4 Pound grated sharp cheddar cheese
Paprika, salt and pepper
Butter-optional
Sauté the onion and bell pepper in the skillet used for cooking the bacon with one tablespoon of the bacon grease until fork tender. Option 2: Sauté the onion and bell pepper in a tablespoon of olive oil in a separate skillet.
Butter oblong oven-proof dish. Layer 1/2 the grated potatoes followed by 1/2 the onion/pepper mixture. Option-dot with butter. Sprinkle surface with paprika, salt and pepper. Then add 1/2 grated cheese and 1/2 bacon crumbles.
Repeat layering one more time. Be sure to add paprika, salt and pepper.
Place into oven and bake 20-30 minutes.
Serve with dinner or as a breakfast potato.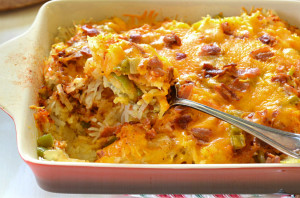 Thanks Margie Swall