Cream Drizzled Stuffed Pumpkin Soup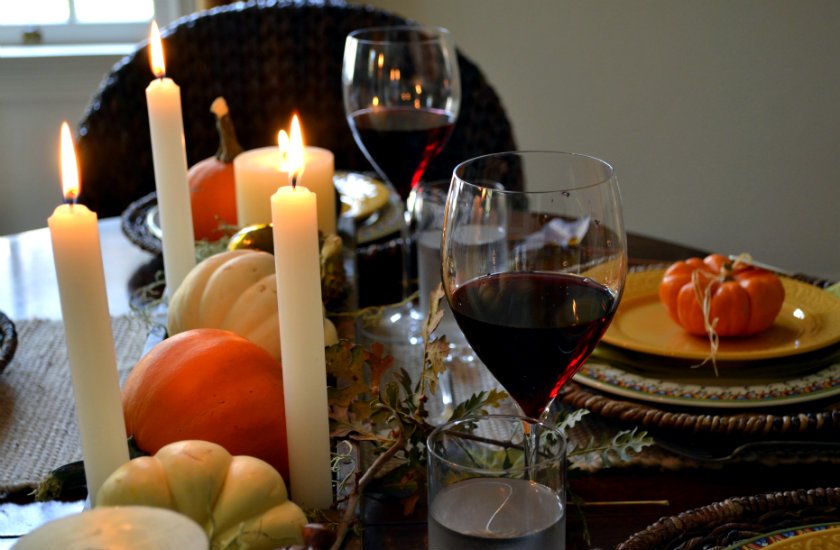 Out of the 80's and with a few tweaks it works today. I came across some old newspapers just recently … One happened to be the Visalia Times Delta Cookbook '81. There on page four was my Grandmother's Portuguese Bean Soup. I'm a bit prejudice but this bean soup is still an award winner today. But the top prize actually went to Jay Glasgow for her Stuffed Pumpkin. I tried to recreate her recipe and found I was a bit lost without ingredient measurements which the recipe didn't have. But today I'll be giving a few pointers that help make this a no fail. This recipe is certainly simple in ingredients and prep. Definitely worth trying.
Recipe
Preheat oven to 350 degrees F. Bake 1 1/2 hours.
Here are the ingredients as listed in the newspaper:
*1 Pumpkin approximately 10 pounds, 10-12 inches diameter
*French Bread
*Swiss Cheese
*Onions
Salt
Pepper
*Nutmeg
1-2 Quarts chicken broth
*Cream
*See my directions for revisions to these ingredients. Add 1 tablespoon butter to the ingredient list.
Simple? Yes! My recommendation is a smaller pumpkin unless you are able to find a premium cooking pumpkin at this large size. So, try a 7 pound pumpkin, max. Wash the outside of the pumpkin. Dry.
Cut off the top of the pumpkin and reserve. Clean out the inside, seeds and fiber, with a sharp edged spoon. Avoid breaking all the way through the pumpkin flesh. Rinse inside and pat dry.
Salt and pepper the inside of the pumpkin and set aside.
Now here is where Jay and I really go separate directions. Her recipe directs to layer the onion, bread and cheese inside the pumpkin, salt, pepper and nutmeg along the way. Then pour 1-2 quarts of chicken broth over all to an almost full level. Replace top to the pumpkin to seal. Lastly bake. In preparing it this way you risk the ingredients will not fully cook in 1 1/2 hours, and cooking longer could create a leaking pumpkin. Always prepare for a leaking pumpkin. Choose your baking dish wisely because lifting the cooked pumpkin out of the baking dish to a serving plate is not an option. You can try it but likely the bottom of your pumpkin will collapse … Creating more than a mess, possibly burning you in the process.
In my preparation add 1 tablespoon of butter. Sauté one diced sweet onion in butter over medium heat until tender. Layer this into the pumpkin alternating with 1 1/2 cups of croutons (your own or favorite variety from your grocer) and 6 ounces of Jarlsberg Cheese, grated. Salt and Pepper your layers as well as sprinkle with freshly ground nutmeg along the way. Pour chicken broth over the ingredients. Replace the top. Bake until the pumpkin pulp is fork tender. Just before serving stir in 1/2 cup heavy cream. Serve with scoops of cooked pumpkin. Garnish with chives, optional.