Our Thanksgiving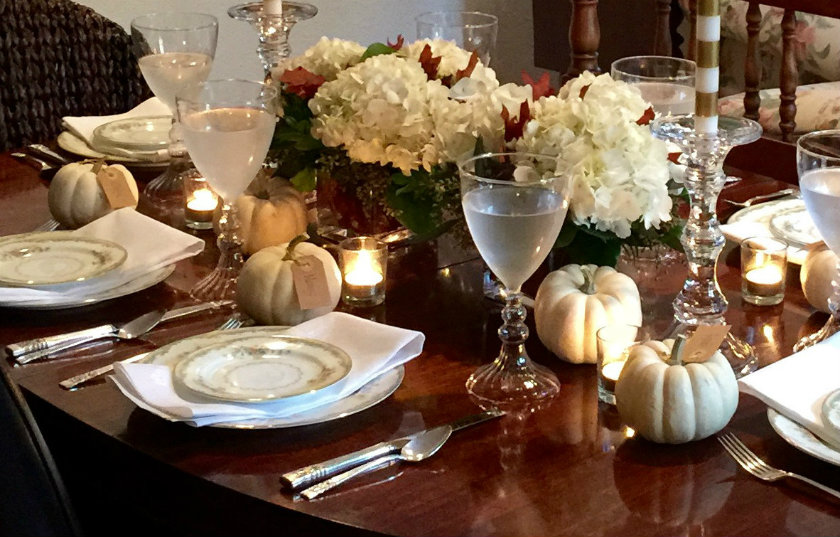 Preparing Thanksgiving Dinner can certainly cause angst especially if time is limited. Procrastinating only increases this feeling. Yep, this is me! My best advice (to myself and anyone else) is to create a schedule. And depending how much you need to accomplish, you may begin this schedule several weeks out from your first guest arrival. I include housecleaning, decorating, menu's (if multiple meals for guests), shopping, baking, table setting, and main meal preparation. I get pretty detailed. This really helps. And a glass of Pinot Noir helps too!
My daughter is carrying on the tradition of a beautifully set table. It just makes the food taste better. That's not my opinion, apparently there's research on the subject!
Check out her Friendsgiving Celebration, here.
From our table to yours wishing you, your family and friends a most wonderful Holiday.