White Chocolate Chip Cookies
My Mother's Day Dessert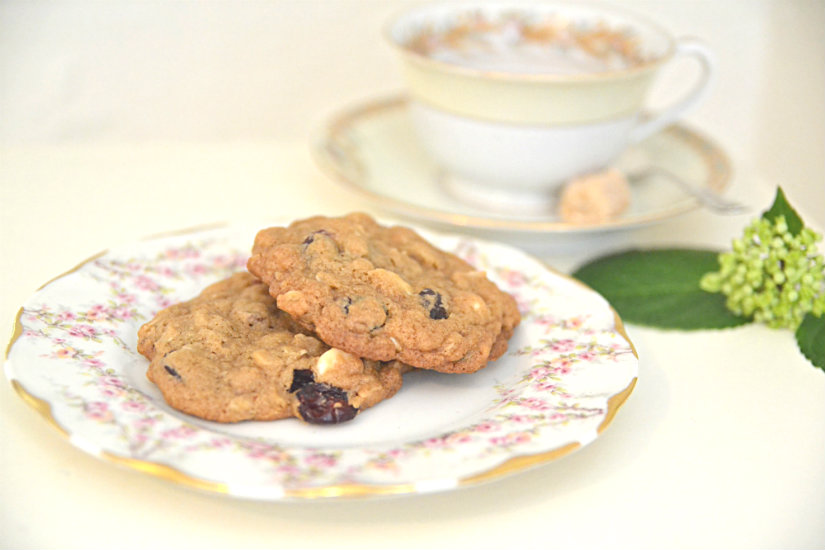 My Mother was never big on sweets, or so she would say. But she was always good for a cookie, the moist and chewy variety. My Daughter is pretty much the same, good for a cookie but it better be a pretty darn good one.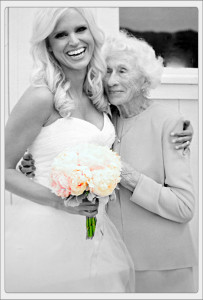 These cookies fit the bill for my two favorite Moms.
My Daughter with My Mother 5 years ago.
If you haven't visited my Daughter's Inspirational Style Blog catch it here. Beautifully done, Miss.
This recipe, too, is one of my Mother's … saved from the back of a Mariani Cranberries bag December 2002. I made one significant change, no melted butter. Instead I leave the butter out at room temperature until it almost loses its shape.
One delicious cookie recipe!
Recipe
Makes about 2 dozen 2 inch cookies
Preheat oven to 350 degrees
Use a non-stick cookie sheet or parchment paper covered cookie sheet. The cookies are very soft when removed from the oven. Let cool slightly before removing from the cookie sheet.
2 Cups all purpose flour
1/2 Cup old fashioned oats
1/2 Teaspoon baking soda
1/2 Teaspoon salt
1/2 Teaspoon cinnamon
Stir the above ingredients together and set aside.
2/3 Cup butter-soften to room temperature
1 1/2 Cup brown sugar
2 Tablespoons honey
1 Teaspoon vanilla
1 Egg
Beat together the butter, sugar, honey, vanilla and egg. Add the flour mixture and mix until incorporated.
Stir in:
1/2 Cup toasted pecans (toast on the stove top in a skillet over low/medium heat until you begin to see and smell the toasting … cool)
3/4 Cup white chocolate chips
Add dough to the cookie sheet in rounded spoonful. Place each about 2 inches apart.
Bake for 12-15 minutes until golden brown around the edges.
Let cool slightly before removing from the cookie sheet.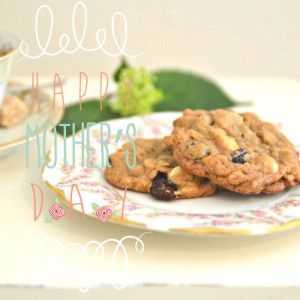 Thank you Grandmother Rose for my treasured pieces of Vintage China.