Devil's Food Chocolate Pound Cake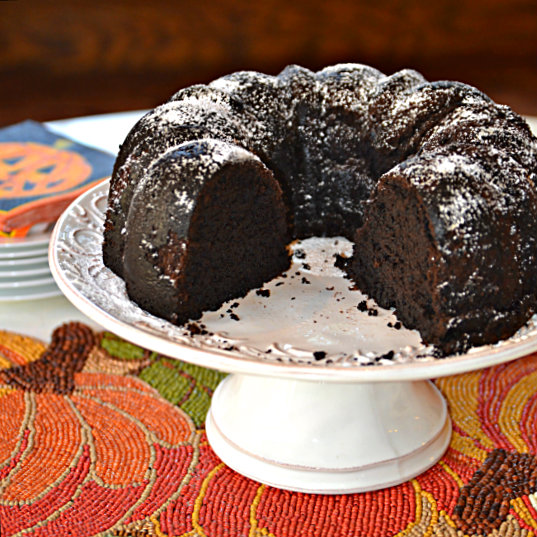 Chocolate is still my favorite dessert flavor. I can go days without it. But then thoughts of chocolate begin to circle and are relentless until I meet the craving. My recipe for this rich and moist chocolate pound cake does the trick. One must, the chocolate (for me) must be very very good if not the best. This recipe uses an entire cup of cocoa and it will drive the taste of this cake. You want the best available cocoa. If you haven't an idea about what's the best unsweetened cocoa ingredient to use check out Cook's Illustrated's ratings here.
Devil's Food Chocolate Pound Cake, a great treat for those Halloween visitors!